WHY PAY MORE??? - BUY HEALTH PRODUCTS AT COST WITH OUR COUPONS!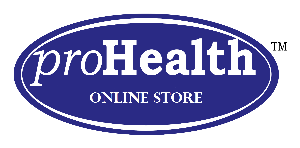 Braun No Touch Forehead Thermometer BTN400CA
$134.99 $73.99 with Coupon Code & Pickup
#1 brand among pediatricians** and also recommended by parents
Voted #1 most trusted children's Thermometer brand in Canada***
Professional accuracy with non-invasive comfort, touch or no touch up to 1 inch (2.5 cm) away
Easy to use and measures in as fast as 2 seconds
New: Patented Age Precision™ indicates the exact definition of fever according to age
Insight Technology colour-coded temperature guidance to track the progression of fever
Silent-mode and night-light features for middle-of-the-night readings
A 3-in-1 thermometer reads patient, food, or bath water temperatures
Recalls the last temperature taken
Ergonomically designed to be easy to hold
No touch and traditional forehead thermometer in one: same professional accuracy in both modes
Patented technology captures twice as much body heat to ensure accurate results (in comparison to the competition)
Positioning system reduces user error: gentle LED light and on-screen indicators ensure proper placement
Large, easy to read screen
Safe and hygienic
Displays in C° and F°
M062838/96696/20230506

Braun Razor Mobile M-90
$40.99 $21.99 with Coupon Code & Pickup
Unique foil pattern captures hairs growing in different directions.

Flexible SmartFoil - great on skin.

The extra wide and thin ultra flexible foil adjusts to the contours of your face for a close and comfortable shave

Precision trimmer. Slide out to trim.
The Braun MobileShave features a slide-out long hair trimmer, easy for longer hair, so you can keep moustache and sideburns in good shape – wherever you are.
100% Waterproof
The Braun MobileShave is fully washable under running water. So easy cleaning follows easy shaving.
The MobileShave comes with a twist cap which not only protects the foil when not in use, but also acts as a handle extension for a comfortable grip – allowing the shave to be more comfortable and precise.
Powered by easily replaceable batteries, the Braun MobileShave is ready to shave wherever you are. Batteries included. 60 min running time (depends on the battery type used).
M212597/91966/20230506
Braun Thermoscan Ear Thermometer IRT6520CA
$148.99

$81.99 with Coupon Code & Pickup
#1 Brand used by pediatricians* and most trusted by parents
Voted #1 most trusted children's Thermometer brand in Canada**
Wide-angle probe: Suitable for use on newborns.
ExacTemp™ technology: Patented ExacTemp™ technology confirms that the thermometer is stable to take an accurate measurement with a light and a beep.
Patented pre-warmed tip: thermometer pre-warms the tip to 34°C to achieve professional accuracy and provide extra comfort.
Display with night light: Perfect for use in a night-time environment.
Quick measurement: Fast, gentle and easy-to-use.
9X memory: allows for temperature tracking over time.
Age Precision™ colour-coded display: Simply use the Age Precision™ button to select the appropriate age setting, take temperature and the colour-coded display will glow green, yellow or red to help you understand the temperature reading.
Large, easy to read screen
BPA free
Always replace disposable lens filters (LF40CA) to maintain accuracy and hygiene
M062837/97366/20230506