WHY PAY MORE??? - BUY HEALTH PRODUCTS AT COST WITH OUR COUPONS!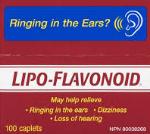 LIPO-FLAVONOID Caplets 100's for $28.56
Save 30% $19.99 with Online Order & Pick Up
M086318/91847/20160814 Coupon Code="PICKUP"
This coupon is for IN STORE use only and is not to be used with any other offer. This offer is only valid at participating PROHEALTH PHARMACY NETWORK member locations for a limited time. While quantity lasts. See store for details.